2021 GFFU startup competition: Award goes to "DNTOX"
2021 GFFU startup competition: Award goes to "DNTOX"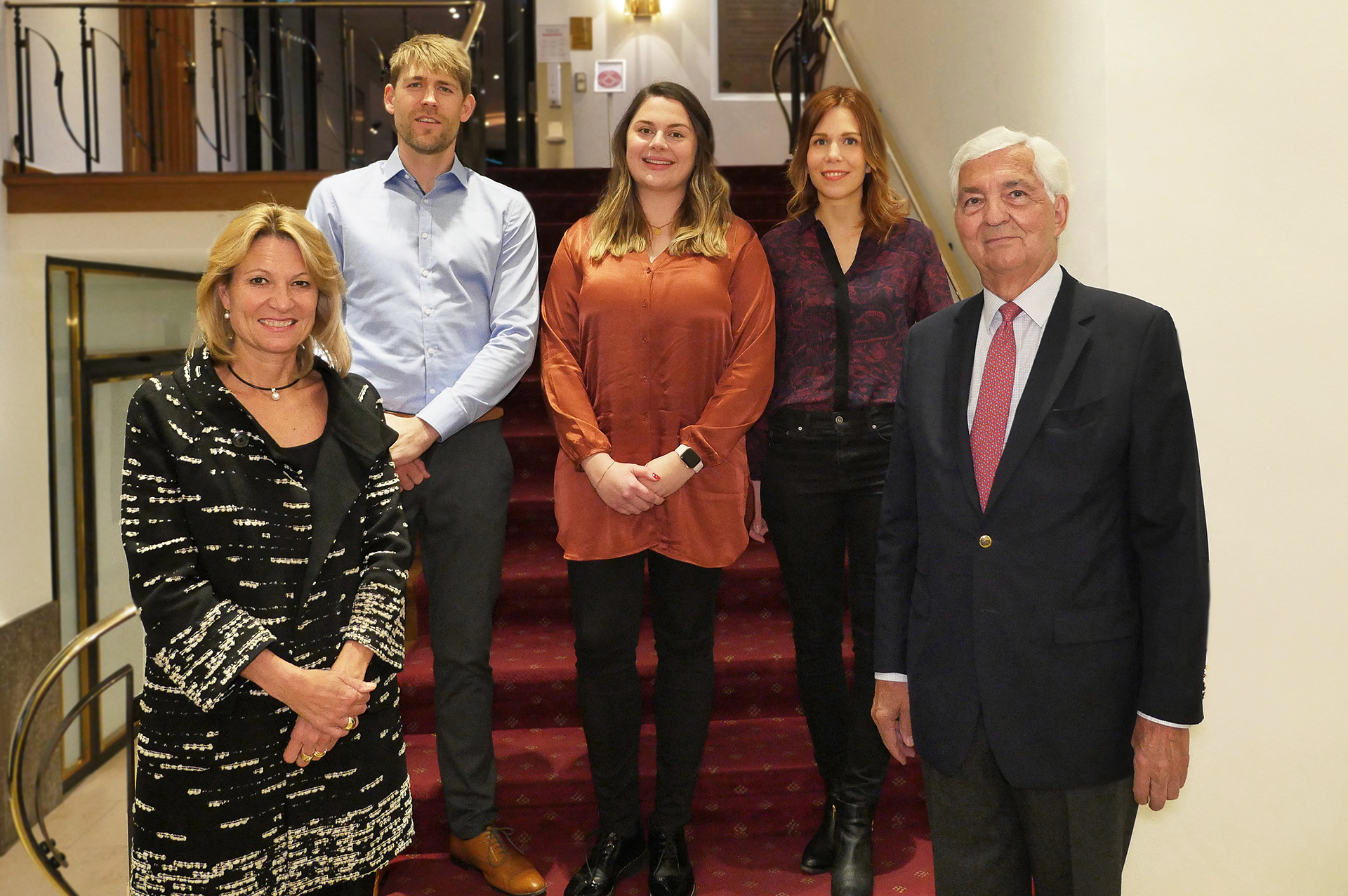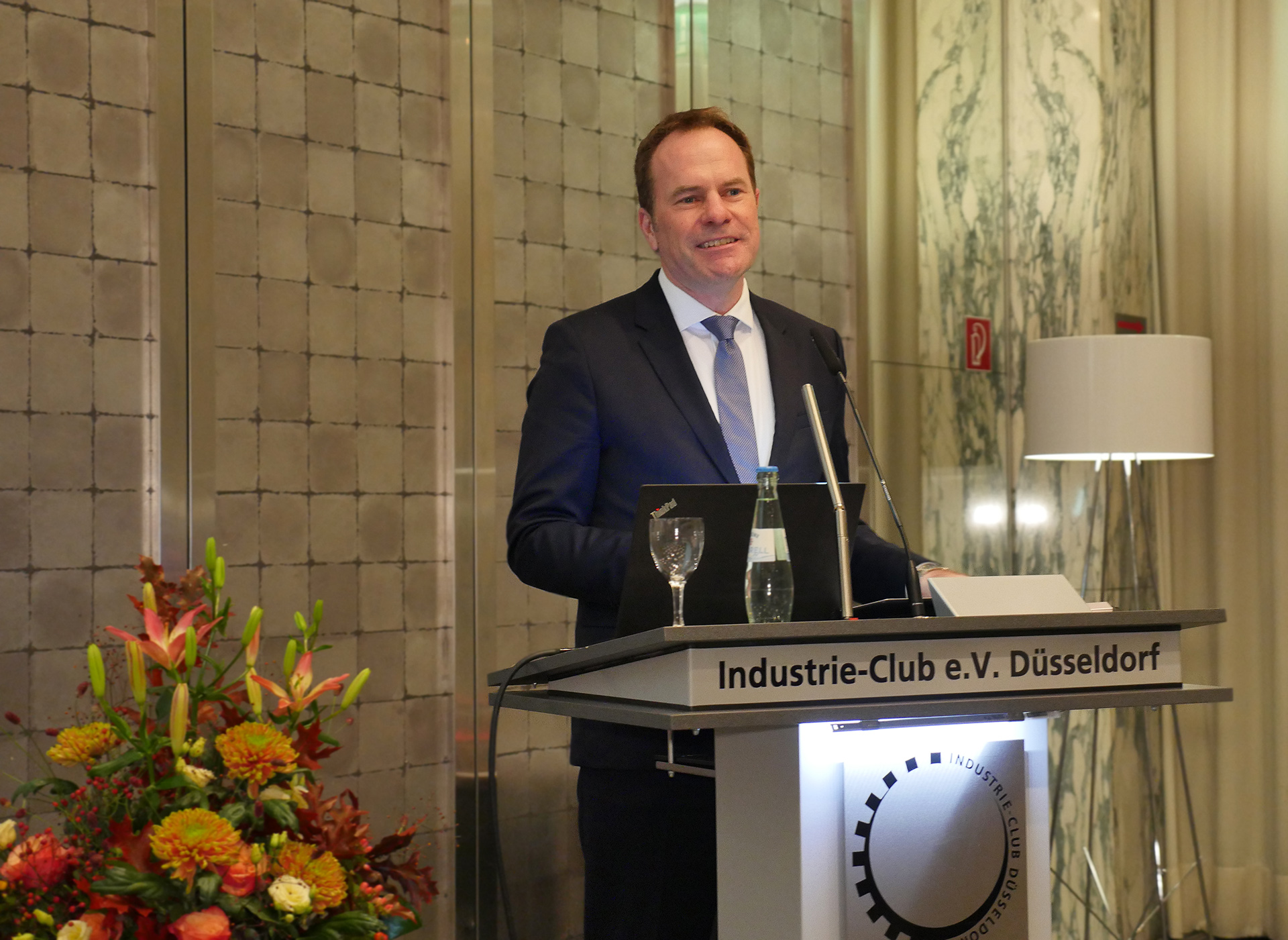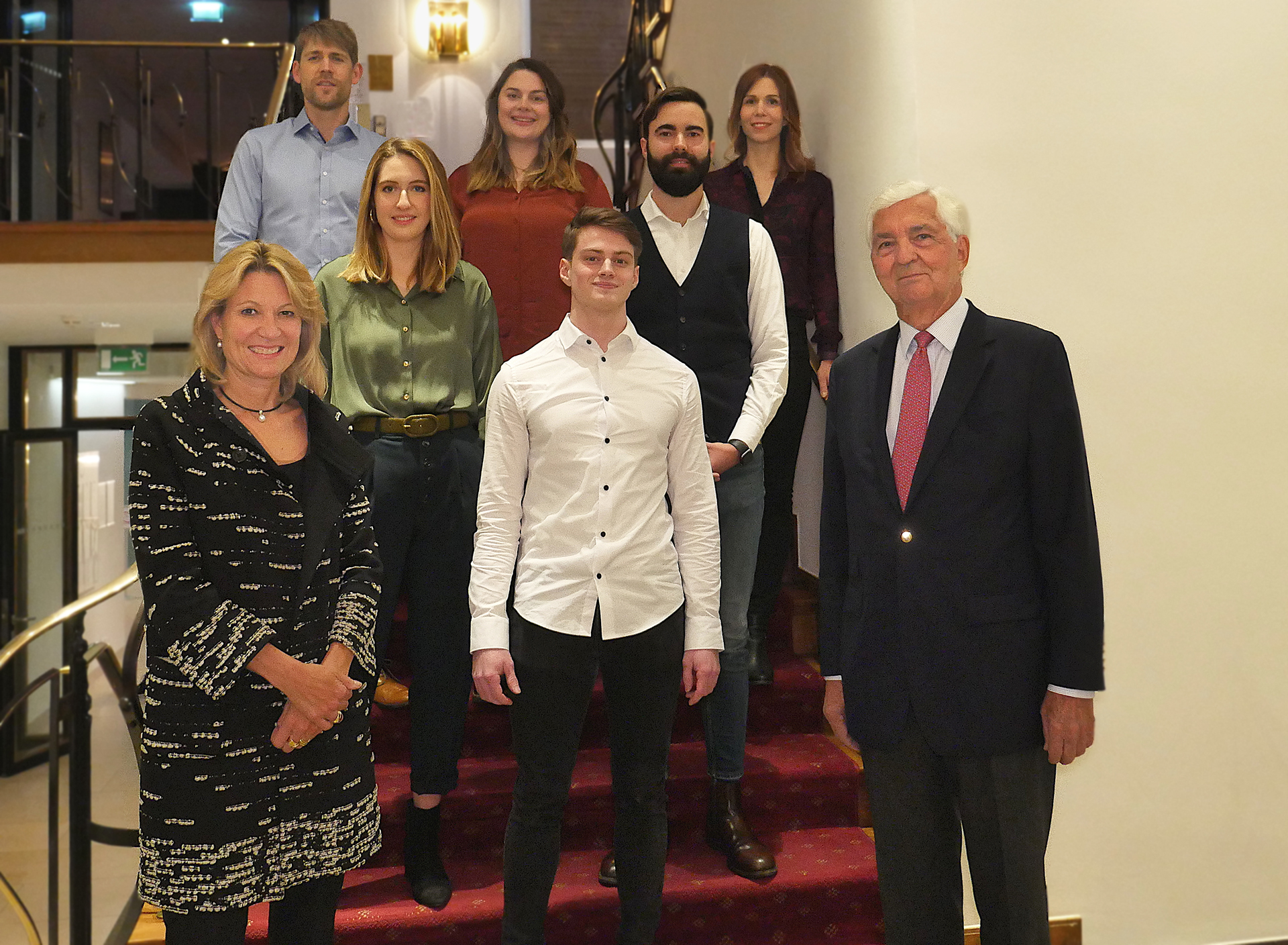 2021 GFFU startup competition: Finale in the Industrie-Club
Finally, face-to-face events are back: At the festive finale of the 2021 GFFU startup competition, Team DNTOX sails through the final pitch in the Düsseldorf Industrie-Club. The team wins the prize money of 50,000 euros with an innovative test alternative to the previously common animal testing in pharmacy...
On 21 October, GFFU (Gesellschaft von Freunden und Förderern der Heinrich-Heine- Universität e.V.) awarded its startup grant, which it has been offering since 2017, for the fifth time. After last year's celebration was restricted to very small groups due to the pandemic, a large auditorium of people was able to experience the award ceremony "live" in the Düsseldorf Industrie-Club, eagerly following the young researchers' presentations.
These three research teams with outstanding new business concepts made it to the final round of the GFFU startup competition for 2021:
1.) Team "DNTOX" – Dr. Stefan Masjosthusmann, Dr. Katharina Koch and Kristina Bartmann
DNTOX is intended as an alternative to often controversial animal testing in the chemical and pharmaceutical industries to enable neurotoxicity tests to be carried out "in vitro".
2.) Team "ONEPIXA" – Tobias Liebl
ONEPIXA helps smaller companies with the help of a web-based image and video processing tool designed to independently create high-quality online advertising and marketing material.
3.) Team "Elona Health" – Alexander Braden, Johanna von Lobenstein, Magnus Schückes, Leon Hillebrandt and Peter Neudeck
Elona Health is a digital health app that supports and thus reinforces outpatient psychotherapy with the help of intelligently controlled therapy content.
Once the three teams had presented their business ideas, Eduard H. Dörrenberg, GFFU President, announced the winner: Team "DNTOX" was delighted to receive the award, which comes with prize money of 50,000 euros.
With the award, the GFFU is hoping to support young researchers as they embark on an entrepreneurial career, as they have done in previous years. With the grant, the GFFU aims to inspire the entrepreneurial spirit in and around HHU and strengthen Düsseldorf as a location for innovation and business. Eduard H. Dörrenberg assured that the GFFU plans to continue with this lighthouse project in the future. He also thanked everyone involved in the 2021 GFFU startup competition – from the participants to the organisers – for their enthusiasm, the exciting ideas and the tireless work that made the award ceremony a special moment again...