Heigl Award 2020 given out on 19 July
Heigl Award 2020 given out on 19 July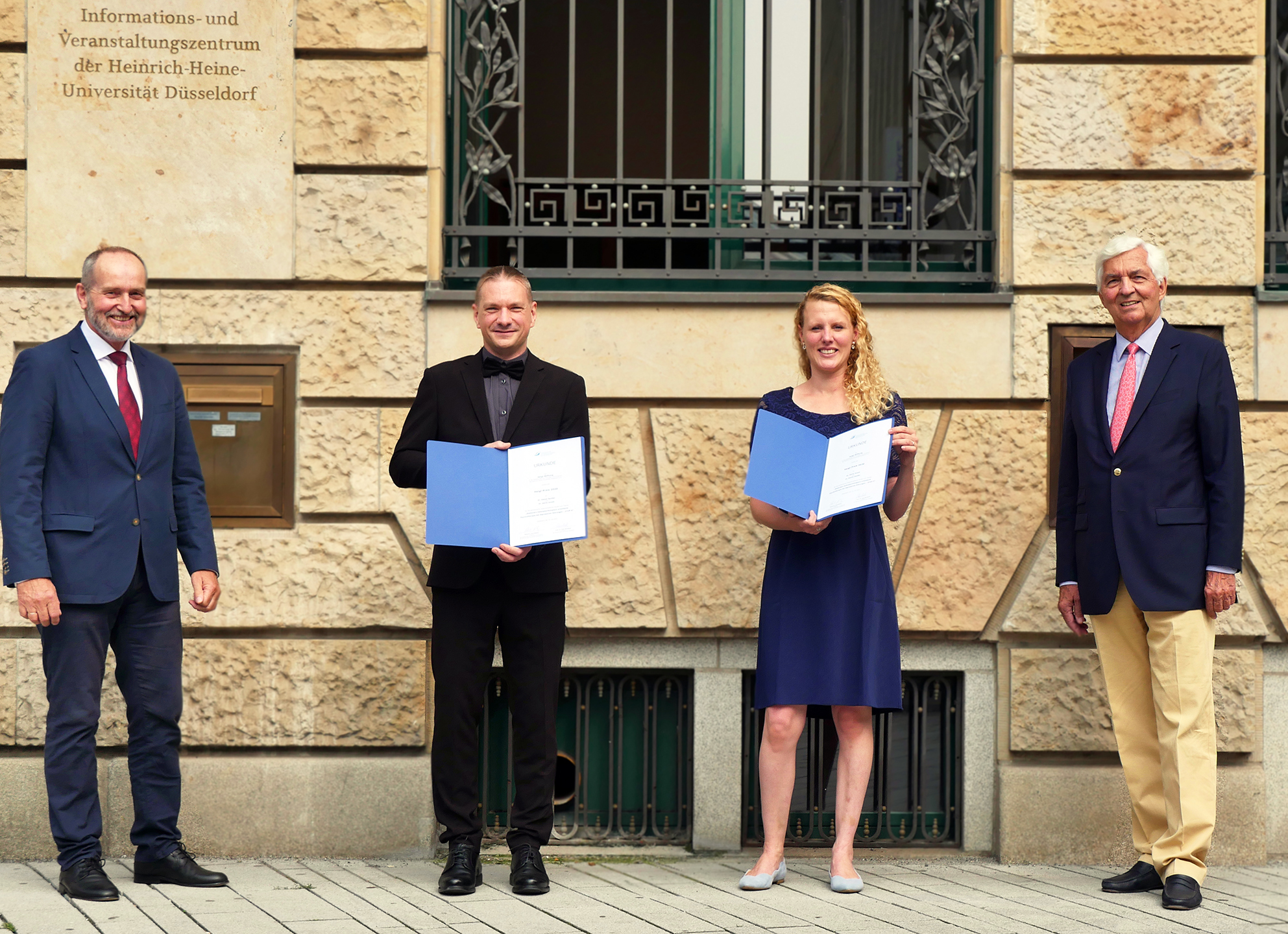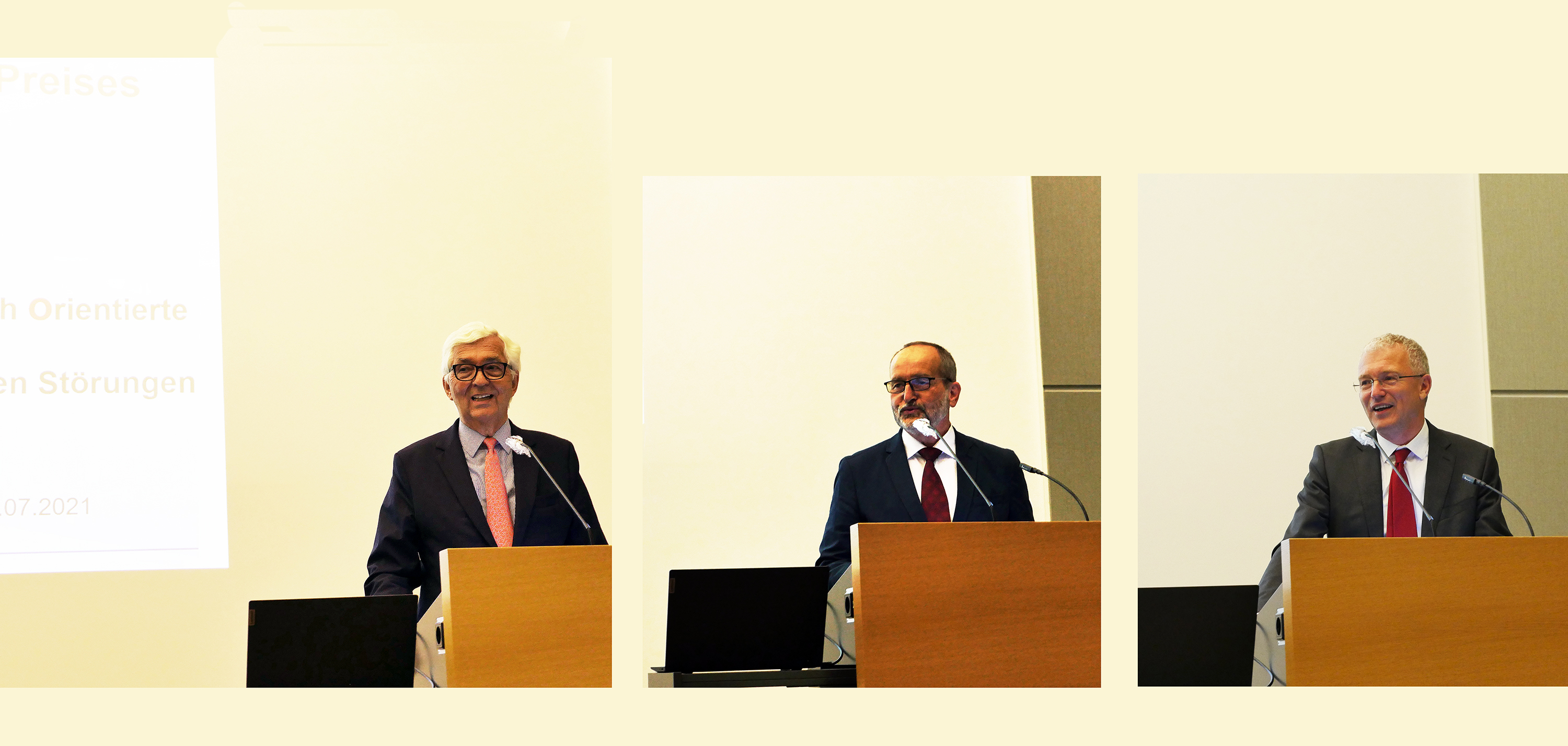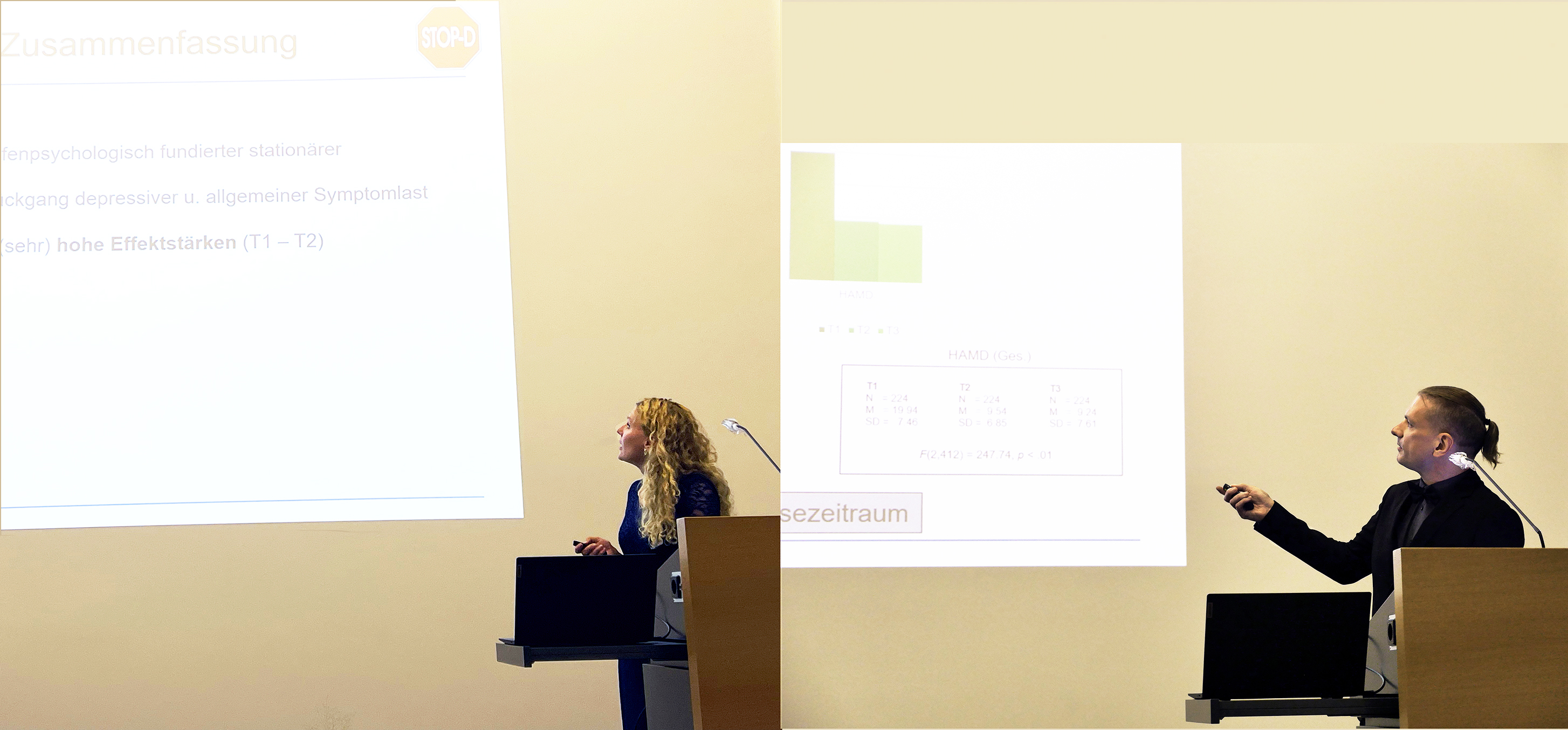 This year's winners: Dr. Dörte Kerstin Jenett and Dr. Daniel Seidler – congrats...!
The Heigl Foundation's Board of Trustees granted the Heigl Award, endowed with 10,000 euros, in equal parts to the physician Dr. Dörte Kerstin Jenett and the psychologist Dr. Daniel Seidler. This year, the Heigl Foundation's award ceremony took place on 19 July as a celebratory face-to-face event with a security concept in the "Haus der Universität". The Heigl Foundation focuses on psychosomatic medicine and is managed by the GFFU of Heinrich Heine University Düsseldorf.

Over many years of intensive research for their doctoral theses and scientific publications, the award-winners have been committed to promoting psychosomatic medicine at the Düsseldorf University Hospital (UKD), in keeping with the award sponsor's aims, and have earned a great deal of accolades and recognition. The focus of their work as part a large multi-centre study is to demonstrate the high effectiveness of inpatient psychodynamic psychotherapy for depression in clinics for psychosomatic medicine. This large-scale study – titled "In-patient psychotherapy based on depth psychology for depressive disorders (STOP-D)" – spanned 15 clinics and was conducted over a period of ten years.
The Heigl Foundation was founded by Prof. Annelise Heigl-Evers, the chairholder for psychosomatic medicine and psychotherapy at the UKD, and her husband Prof. Franz S. Heigl in 1992. Their award is given out for scientific work in the field of psychotherapy research and is the most highly endowed prize in psychosomatic medicine, with a grant of 10,000 euros.

Contact / for questions: Irene Schrader – Managing Director of the GFFU
Send email